Greco Advocacy Helps Parents of Children and Young Adults with Special Needs Navigate the IEP, 504, SST and Regional Center Process So They Can Get The Plan and Resources They Need
A child's education is the foundation for their success. However, not all children fit perfectly within the system and may need additional help. Understanding resources available for your child as well as your School District's responsibilities, is essential for success. Learning how "the system" works can be time-consuming, frustrating, confusing and School Districts are not always acting in your child's best interest, nor are they respecting your child's legal rights. Successful education requires regular attention to the fine details that are your child's educational plan. Ensuring the plan is being followed appropriately is key. Without an informed and zealous advocate, your child may "fall between the cracks", and not receive the special education programs they need to reach their potential academically, socially and emotionally.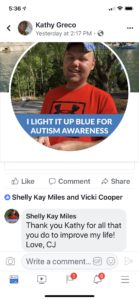 DEVELOPING THE SPECIAL EDUCATION PLAN
Greco Advocacy is here to help. Greco Advocacy can bridge the gaps by attending IEP, 504, SST and regional center meetings with you. Greco Advocacy has the experience to advocate for the individual needs of the student/client so that there are clearly defined educational / IPP goals and that the school and regional center employ the necessary resources to achieve them.
We will be there for you for:

IEP Meetings
Section 504 Meetings
Student Study Team (SST) Meetings
Manifestation Determination IEP Meetings
Expulsion Hearings
Informal Dispute Resolution Meetings
Due Process Hearings
Regional Center IPP Meetings
Regional Center- Independent Facilitator
Regional Center – Fair Hearings
In the school system, we will meet with your family and school team, utilizing 20+ years experience as a legal advocate, to develop appropriate IEP goals, accommodations, modifications, behavior plans and other support services. We will keep our eyes on the progress to be sure these plans are implemented with fidelity and tweaked as necessary. Education is fluid as are the needs of each student. We will facilitate a cohesive and successful educational program to ensure your child's identified needs and legal rights are respected.
Our experience gives us a unique ability to understand the ways and means to assure all resources are employed for your desires and your child's identified needs.

We utilize our understanding of Section 504 of the Rehabilitation Act of 1973 amended in 2008 and the Individuals with Disabilities Education Act amended in 2004 (IDEA) to hold school's accountable and respect your child's educational rights.

NOT SURE IF YOUR CHILD NEEDS ADDITIONAL HELP?

Are there tantrums when doing homework? Does homework take hours to complete? Do you get comments from school … "If your child would pay attention, complete homework, turn in homework, stop socializing" they would do fine in school.
Does your child have trouble completing three-step instructions? Are there frequent disciplinary actions at school? Does your child have friends, get invited to parties and have play dates?
These can all be symptoms that your kid needs additional help. Schools have a tendency to blame the kid rather than meet their obligation to "Child Find."
Child Find is a legal requirement that schools find all children who may be entitled to special education services. Just because your kid is smart does not mean that they don't need help. Schools have a hard time recognizing the two are not mutually exclusive.
A brief overview of the process would be for the school to conduct a Special Education Assessment, identify the areas of need, write goals to address those needs and provide support, accommodations and services to meet those goals. This plan is called an Individualized Education Plan or "IEP" for short. Not all students with a disability require an IEP. A student may instead require a 504 Plan, which, in essence, can provide everything an IEP can, except Specialized Academic Instruction. Both plans are designed to allow the student to have access to the educational curriculum and must be reviewed yearly, though can and should be reviewed more frequently.
SUPPORTING STUDENTS WHO ARE RETURNING TO SCHOOL AFTER COMPLETING A PARTIAL HOSPITALIZATION (PHP) OR INTENSIVE OUT PATIENT (IOP) PROGRAM.
Supportive Transitions are a plan for success. Returning to school after completing these programs can be overwhelming. We will help you develop a Supportive Transition Plan and Supportive School Team to facilitate the process. We will meet with the family and treatment team to identify your child's background, progress, recent treatment, and idiosyncratic behaviors & needs.
We will then meet with the family and School Team to ensure your child's identified needs are supported and the school is prepared to assist them. The goal is to avoid Elevated Anxiety, Isolation and School Refusal.
REGIONAL CENTER – INDEPENDENT FACILITATOR
We can help you to optimize your Person Centered Planning desires, goals and needs then procure the services to support your plan whether your plan is a traditional model or in the Self Determination program.
Self Determination allows the Regional Center to give you access to the budget set aside for you and utilize the budget to procure the services you want for your child'sfuture development. It allows much more flexibility but also more responsibility.
Greco Advocacy can help you maximize your Regional Center budget before you participate in Self Determination (SD). Generally, the SD budget is based on what the Regional Center has spent on your plan over the previous 12 months, but this can also be augmented. Once there has been an established budget which we can negotiate for you, the client can hire any provider they want to fill the needs and desires they want. Greco Advocacy can also negotiate the rates you will pay these providers which again will optimize your budget. We have long-standing relationships with many services providers across many disciplines. This is a benefit to our clients. We can be the project manager of your services.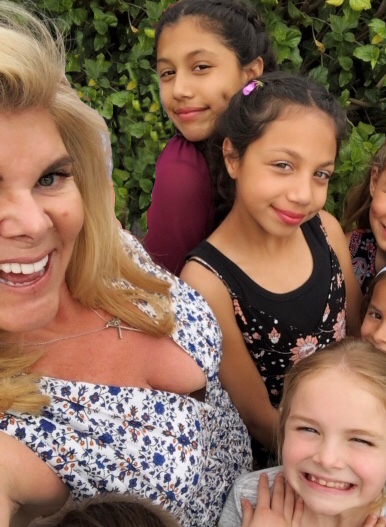 ***
Kathy Greco – 2625 Townsgate Road #330, Westlake Village, CA 91361
310.456.4817 805. 214.6055 kathy@grecoadvocacy.com